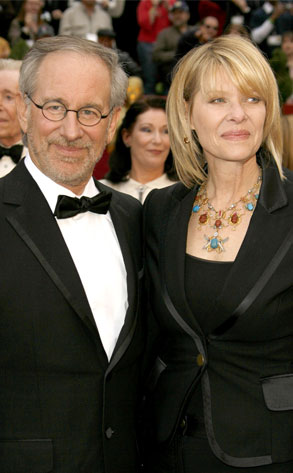 Jeff Vespa/WireImage.com
As goes Brangelina, so goes Hollywood.
Less than a week after Brad Pitt donated $100,000 to fight a California initiative to ban gay marriage in the state, Steven Spielberg and wife Kate Capshaw have followed equal rights suit, announcing they will match the six-figure donation to the "No on 8" campaign.
Proposition 8 is due to hit the California ballot this November and, if approved, would render unconstitutional the swapping of same-sex vows.
"By writing discrimination into our state constitution, Proposition 8 seeks to eliminate the right of each and every citizen in our state to marry regardless of sexual orientation," Spielberg and Capshaw said in a statement.
"Such discrimination has NO place in California's constitution, or any other."