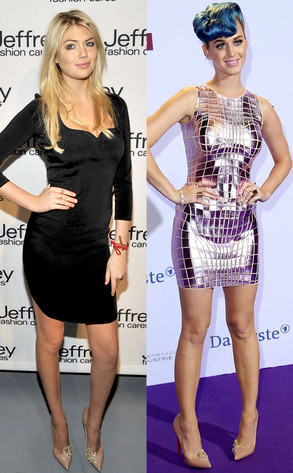 Jonathon Ziegler/PatrickMcMullan.com/Sipa USA; Sean Gallup/Getty Images
Sports Illustrated cover model Kate Upton and pop singer Katy Perry have something in common—they want to look sexy.
And if for any reason they start to doubt whether their sex appeal is enough for the red carpet (like that would ever happen), they wear a pair of shoes that say "sex."
That should do the trick, right?