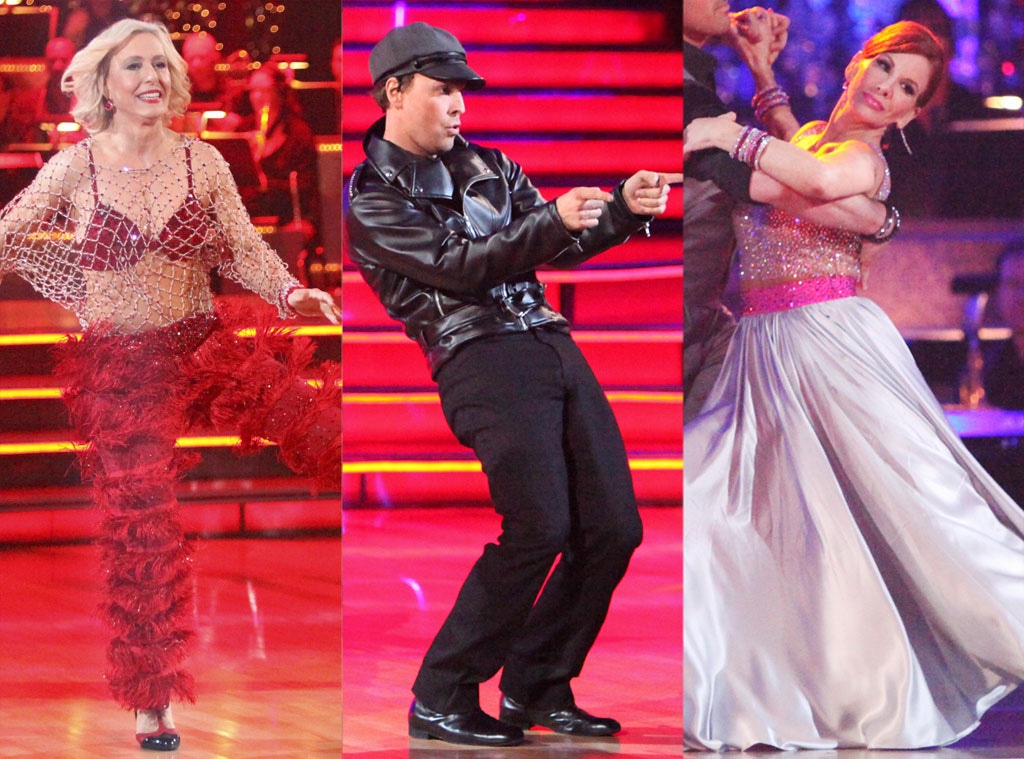 ABC/ADAM TAYLOR
Someone always has to go first.
Tonight marked the first elimination of the season on Dancing With the Stars —and it didn't go exactly as we had planned.
Oh wait, yes it did. As Bruno Tonioli told the nice-and-safe Jack Wagner last night, "There's no lack of performance value, but the jive is a bitch."
And Martina Navratilova double-faulted right out of the ballroom.
The tennis ace just didn't take to the jive, and she landed at the bottom of the pack for the second week in a row.
"It was an amazing experience," Martina said. "Again, I wish it had lasted longer. I gave it everything I had, but I blew it yesterday, and it cost me." And we're sorry to lose Tony Dovolani so early in the season, as well.
Only three points separated her from second-to-last hoofer Melissa Gilbert—but that's just too much distance in a competition that is the closest its ever been at this stage of the game.
And how about Melissa, who seems to be tackling advanced choreography with partner Maksim Chmerkovskiy and getting penalized for it every time?
They were the first couple declared safe!
Not so lucky, surprisingly, was 20-year-old Shake It Up! star Roshon Fegan, who finished in second place and still ended up "in jeopardy." Sure, it might not have meant anything and could have just been the producers' way of, well, shaking things up, but it's also entirely possible that his name hasn't caught on with the masses yet.
Gavin DeGraw, who ranked one part higher than Melissa, stayed in the red spotlight until the last minute, so we'll see next week if he can pull himself out of the hole.
Also still chugging along are the studly William Levy, Maria Menounos (who powered through a broken rib last night), first-place Katherine Jenkins, the ever-enthusiastic Sherri Shepherd, front-runner-turned-question-mark Jaleel White, Gladys Knight (who didn't step quickly enough during the quickstep) and hard-drivin' Donald Driver.
Were you sorry to see Martina go? Surprised they kept Roshon in limbo? Who are you loving this season? Sound off in the comments!