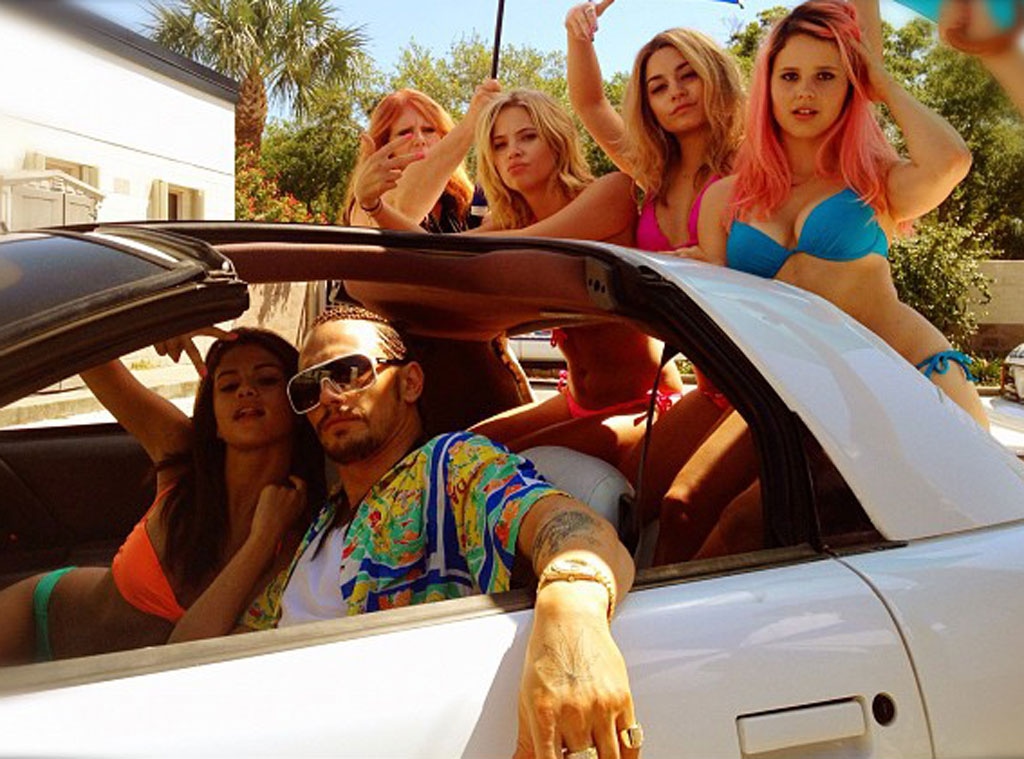 in.stagram
Thanks to Selena Gomez and Vanessa Hudgens, there have been no shortage of sexy pics from the set of their flick Spring Breakers.
But the one most recently tweeted out by Justin Bieber's better half from the Sunshine State definitely caught our attention.
Why? Because that familiar face you see sitting in the driver's seat is none other than...
Well, if you guessed Kevin Federline, you were wrong. But we certainly don't blame you for thinking that.
It's actually the one and only James Franco!
Bearing a striking resemblance to Britney Spears' ex, the actor is practically unrecognizable in his role as a drug dealer, sporting a goatee, slicked-back hair and shades.
Paging Oscar?