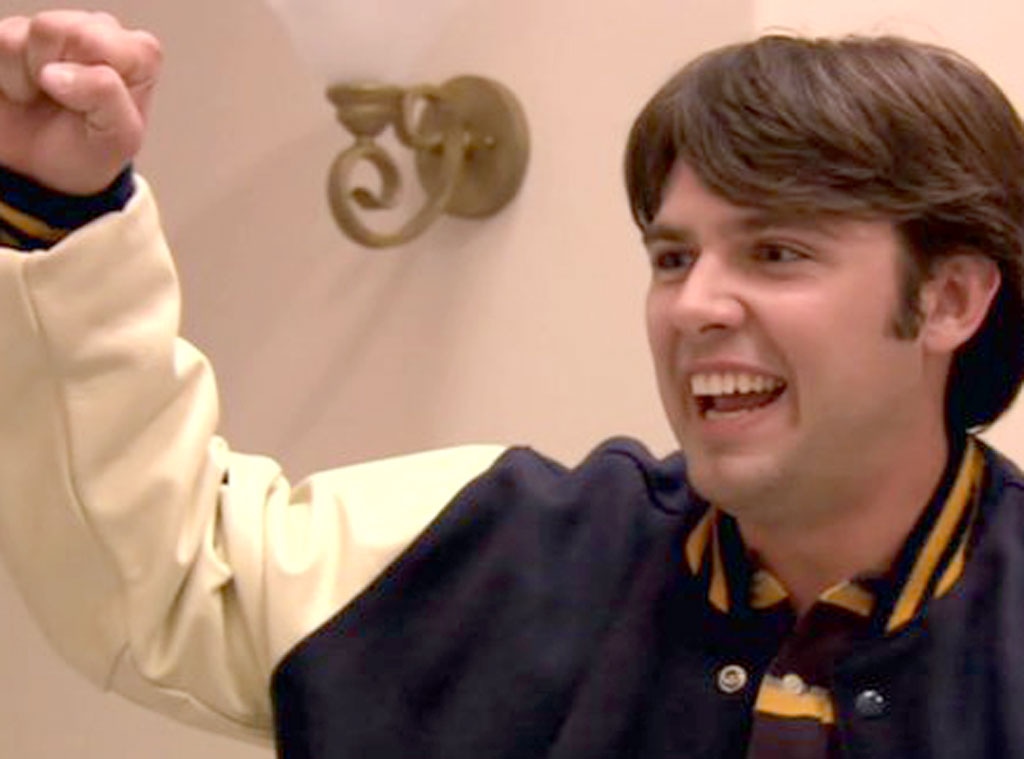 FOX
Arrested Development's Steve Holt character may be a moronic jock, but he's a fan-fave moronic jock and the viewers want him back.
Fans obsessing about the highly anticipated return of Arrested Development next year have launched an online campaign lobbying for the return of one of the legendary series' most memorable minor characters and the actor who plays him.
Volt for Steve Holt indeed!
A website, Facebook page, Twitter feed and blog have so far been created for the cause by devotees upon learning that his real-life alter-ego, Justin Grant Wade, hasn't been asked back to the cast. They're even selling shirts to raise awareness in hopes of persuading Arrested mastermind Mitch Hurwitz to extend an invite.
The actor himself appears in a video calling on fans to support the initiative so he can reprise the role of the fist-pumping high school football star and student body president. He also took part in an AMA ("Ask Me Anything") on the subreddit Arrested Development in which he discussed the loveable lug, that crazy Bluth clan and the Save Steve Holt movement.
No word from the show's producers whether Wade will be welcomed when cameras are ready to roll on the new episodes. After a seven-year layoff, the fourth season is set to premiere on Netflix's streaming service in early 2013.
As for that much-talked about Arrested Development movie, director Ron Howard says he and his fellow Arrested team are "fired up," and that development on a script is proceeding, though no word on a start date.