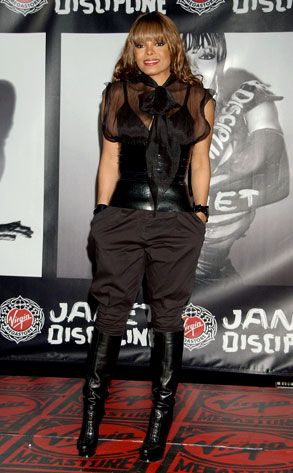 Gregg DeGuire/WireImage.com
Janet Jackson doesn't adhere to labels. Not right now, anyway.
A few months after publicly complaining about a failure to properly promote her new album, Discipline, and 14 months after getting onboard, the veteran pop diva has left Island Def Jam, according to her publicist.
"At her request, the record label has agreed to dissolve their working relationship with the popular artist," Jackson's rep said in a statement. "Now, more than 20 years after the release of her iconic album, Control, Janet will have autonomy over her career, without the restrictions of a label system.
"Always known to break new ground and set trends, Janet's departure from Island makes her one of the first superstar artists to have the individual freedom to promote their work through a variety of avenues such as iTunes, mobile carriers and other diverse and innovative channels."
There was no mention of any looming deal with one of those innovative modes of distribution, but it's something to be on the watch for this year.