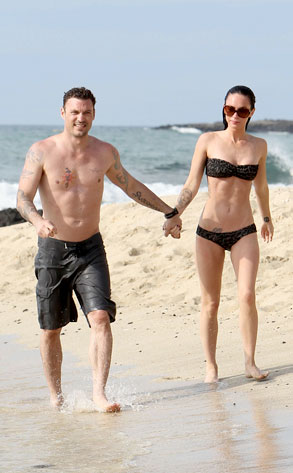 GSI Media
Megan Fox and Brian Austin Green, it's time to lawyer up.
Photographer Delbert Shaw claims in a lawsuit that the actors allegedly assaulted him in Hualalai, Hawaii, this past December, and E! News has obtained the documents.
According to court papers, the duo, clad in bathing suits, "began both verbally assaulting and threatening" Shaw when they saw he was taking photos of them during their tropical vacation.