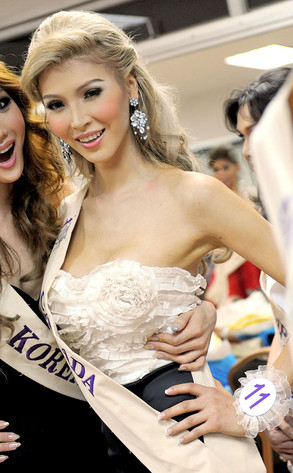 CHRISTOPHE ARCHAMBAULT/Getty Images
Jenna Talackova was disqualified from competing in Miss Universe Canada because she is a transgender woman.
A rep for the Miss Universe Organization (which is owned by Donald Trump) tells E! News that the "rules currently state that all contestants must be naturally born females." (Talackova, 23, was born a male, but underwent hormone therapy at 14 and gender reassignment surgery at 19.)
"Organizers discovered that Jenna Talackova falsified her application and did not meet the necessary requirements to compete in the 2012 Miss Universe Canada pageant," the statement continues.