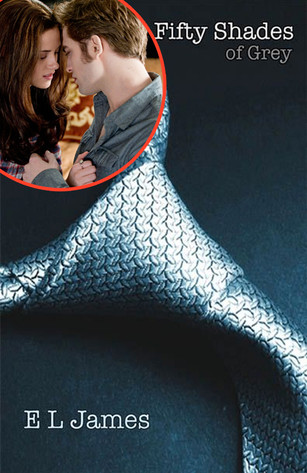 Kimberley French/Summit Entertainment
While the lame, bed-breaking scene in Breaking Dawn Part 1 was so not worth the hype, here's something that is: The sexual, graphic and deliciously dirty novel Fifty Shades of Grey, inspired by none other than Edward and Bella themselves.
Currently, the novel's No. 1 on the New York Times' Best Seller list (an impressive feat, considering it's largely sold as an e-book) and the Vicey read's earned a massive fan following—even referred to as "mommy porn" by some loyal readers.
So where do Bella and Edward fall into the mix and when can we expect a big-screen adaption?!