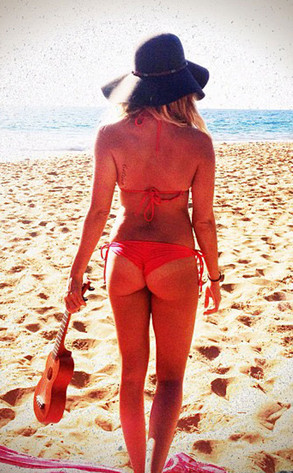 Twitter
"What a beautiful day," tweeted a certain starlet on Thursday.
We couldn't agree more.
But while this young lady was no doubt talking about the stunning ocean view off the coast of Maui, there's also the other view the 26-year-old actress provided us with in this Instagram photo she posted.
And no, we're not talking about the ukulele she's clutching while strolling on the sand.
Can you guess who's giving the phrase "turning the other cheek" new meaning?