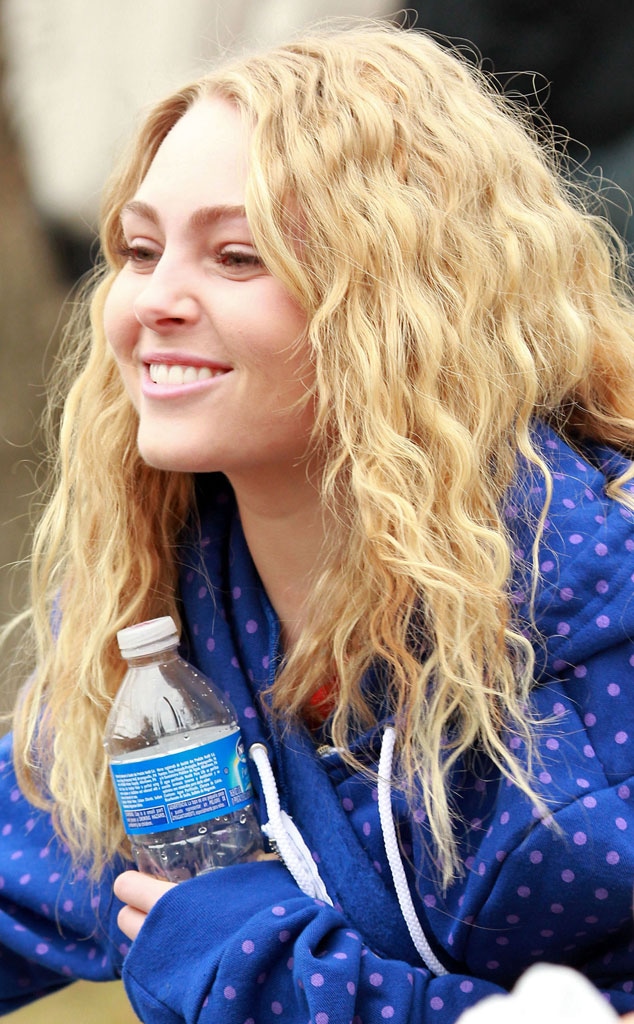 Ralph, PacificCoastNews.com
No doubt about it, AnnaSophia Robb has some mighty big and mighty stylish Manolos to fill.
And from the looks of the first shots to emerge from the set of The Carrie Diaries, the upcoming Sex and the City TV prequel, she's accepted the mantle of Sarah Jessica Parker's iconic Carrie Bradshaw with style to spare.
The long, intentionally slightly unkempt blonde curls are present and accounted for, as are the on-trend (and, we're guessing designer?) duds.
The 18-year-old was snapped on the New York set of the CW prequel series along with costars Ellen Wong and Stefania Owen.
Unlike the painfully au courant SATC, The Carrie Diaries will be set in the '80s and feature Carrie as a high schooler. And while the show hasn't exactly been embraced by loyalists of the original show, it did just get one massive seal of approval.
According to Robb, none other than SJP herself gave her blessing.
"She sent me a letter! I wrote her one back, too," she told Us Weekly. "She was just very encouraging about it all. It was really cool!" The show is due to premiere this fall.