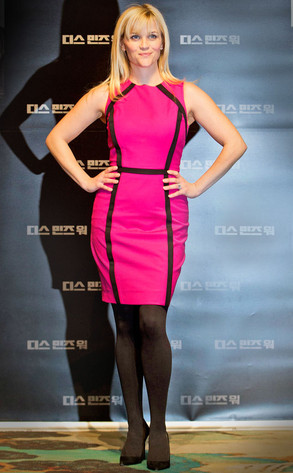 Lee Young-ho/Sipa USA
From The Man in the Moon to This Means War, we've been fans of Reese Witherspoon for—holy cow, more than 20 years now!
We've seen her top the box office, earn eight figures per film, win an Oscar, get married, have two kids, get divorced, get remarried...let's just say, she's packed a lot into 36 years.
It's only fitting then that we pause to wish a very happy 36th birthday to the glowing Aries, and many more. (Seriously, we can't believe the perennially youthful blonde is closer to 40 than 30, either.)
Of course, Reese's own birthday probably isn't at the forefront of her mind right now: She's got a baby on the way, her first child with agent hubby Jim Toth and third overall.
Best excuse ever to eat enough birthday cake for two!