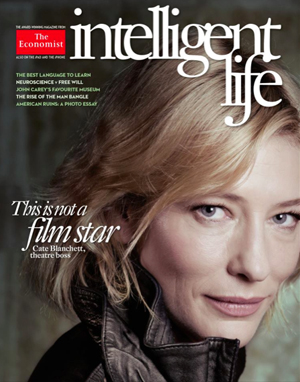 Intelligent Life Magazine
Cate Blanchett is braver than most.
The Oscar winner graces the cover of Intelligent Life without any digital touchups. And unsurprisingly, the Oscar-winner looks amazing without any help from Photoshop!
Editor Tim de Lisle explained why the mag chose not to erase any of Blanchett's natural beauty on their cover: "She looks like what she is—a woman of 42, spending her days in an office, her evenings on stage and the rest of her time looking after three young children."
For her part Blanchett enjoys aging gracefully...