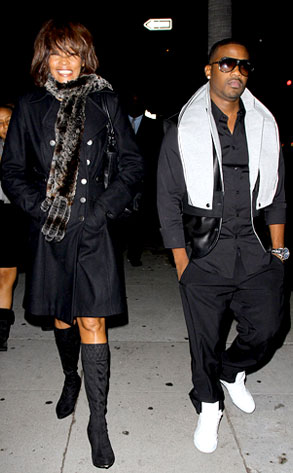 Anthony, PacificCoastNews.com
If you ask Ray J, one moment in time was not caught on camera.
The R&B singer's camp is calling bunk on rumors that he's been looking to cash in on a gold mine of sex tapes and explicit photos of himself with Whitney Houston before the latter's untimely death.
"The despicable tabloid report released today claiming the existence of a sex tape between Ray J and Whitney Houston is not true," Ray J's rep, Courtney Barnes, tells E! News. "This story along with so many others have been released to sell magazines. There is no sex tape or explicit photos."