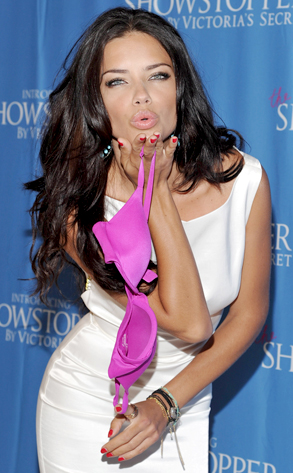 Mike Coppola/Getty Images
Talk about a hot mama! Adriana Lima is pregnant with her second child, the Victoria's Secret model confirmed Tuesday.
"My favorite job in the world is being a mom! My family could not be more happy to announce this news," she posted on her Facebook page.
So is Adriana's 2-year-old daughter, Valentina, looking forward to being a big sis?