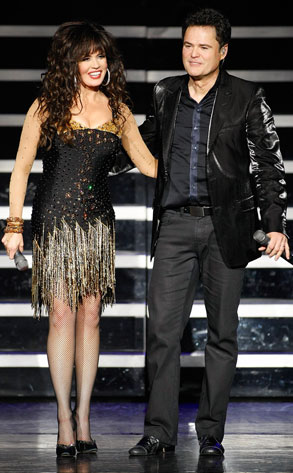 Ethan Miller/Getty Images
When you gotta go, you gotta go.
It just so happened that for Marie Osmond, a serious case of the giggles caused her to lose control of her bladder onstage during the farewell night of the Donny & Marie Cruise. But the showbiz veteran had a sense of humor when it came to her infamous accident, even wiping it up with a towel.
Her brother Donny tells Parade.com that while Marie was at first "so embarrassed" by the incident, she ultimately "embraced it."
But what was so funny that it sent Marie over the edge?