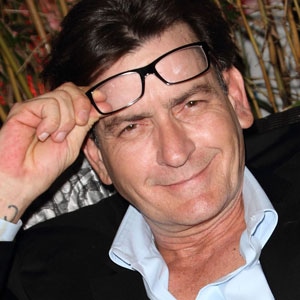 Alexander Tamargo/Getty Images
While his spirit (in the form of Kathy Bates—genius!) is busy making an appearance on Two and a Half men, Charlie Sheen was in the flesh on the set of his new series Anger Management yesterday for the first day of filming.
So how did it go? Did he have any anger-management issues of his own?
Nope! At least, that's according to our source on set who tells us Charlie was "all smiles" for his first day back on a TV show set since parting ways with Two and a Half Men more than a year ago.
"Charlie kept telling the crew he never had as much fun on his old show," says the source. "He was obviously happy to be back on a set."
Charlie also will be working at lightning-speed on the FX series: Anger Management producers have to churn out an average of two episodes per week, rather than the standard one-a-week in the broadcast network world. (Normally, cable series take more time, not less on scripted series.)
But being on FX does offer its freedoms. Our set source says that the writing is "edgier" adding, "It's not raunchy but they definitely don't hold back."
Another contrast from his Men days is his relationship with his bosses, executive producers Joe Roth and Bruce Helford. Unlike his epic toxic relationship with Chuck Lorre, we're told theirs is more of a "creative partnership" and "they get along great." Sheen is also a producer on the series, so we're guessing that helps.
Anger Management is scheduled to shoot two episodes this week and will pick up production again throughout April. The show, costarring Selma Blair, Brett Butler and Noureen DeWulf, is based on the movie of the same name, and premieres June 28 on FX.
Will you be tuning in to Sheen's new show? Sound off in the comments!