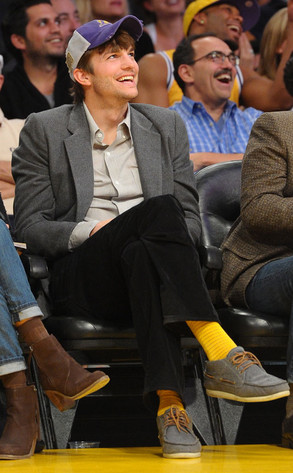 Noel Vasquez/Getty Images
Think Ashton Kutcher is out of this world? Soon, you may literally be right.
Sir Richard Branson announced in a blog post Monday that the Two and a Half Men star is Virgin Galactic's 500th "future astronaut."
So does this mean we should get our requests in to Ashton for moon rocks now?