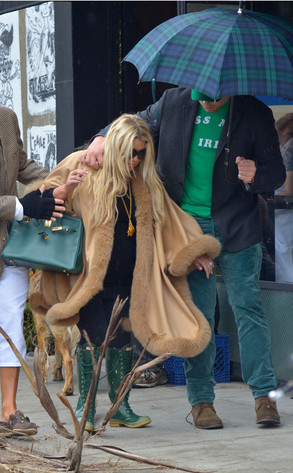 Beaman/X17online.com
Sure, baby bump just about makes three, but wind-fallen tree branch right in mama-to-be's path makes for quite the unwelcome fourth.
Jessica Simpson narrowly avoided injury—but not, judging by her face in these paparazzi shots—a big old fright, when she and fiancé Eric Johnson were nearly struck by a falling palm tree branch while strolling through Venice on Saturday.
Maybe they had the luck o' the Irish on their side?