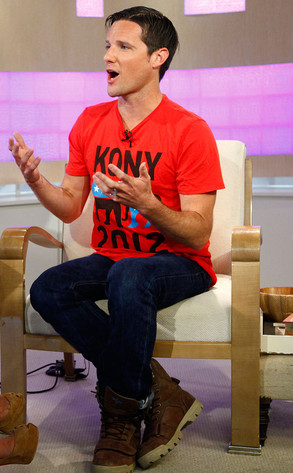 NBC
Still in shock about the whole Jason Russell situation? Us too.
And although we probably won't be able to shake the mental image of the Kony 2012 director getting detained in San Diego for being drunk and allegedly—ahem—masturbating in public, and then his subsequent hospitalization, the Russell family has released a statement to E! News to make sure we don't get sidetracked from the real problem at hand.
"Thank you to everyone concerned with Jason and his health," his wife, Danica Russell, began.