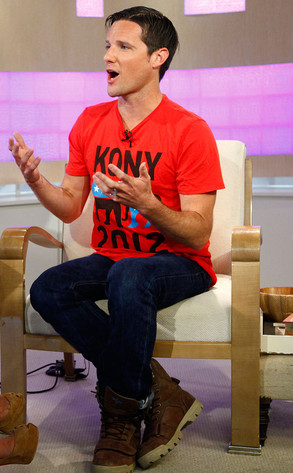 NBC
This probably isn't going to quiet any of Jason Russell's critics.
The Invisible Children cofounder and filmmaker behind Kony 2012, a 29-minute video about Ugandan war lord Joseph Kony that spread like wildfire last week, was detained by San Diego police yesterday for being drunk and allegedly masturbating in public, E! News has confirmed.
Well, at least people might not be focusing on his credibility as an activist for a while.
But what does Russell, who was hospitalized following the incident, have to say for himself?