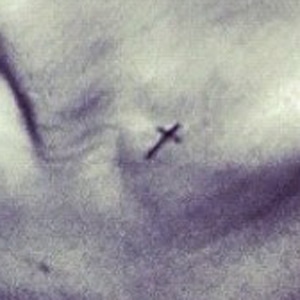 http://instagr.am
Why so cross?
A certain pop superstar who's neither a stranger to ink or controversy has added to her already double-digit body art collection, showing off her latest tattoo: a small, delicate (and rather sore-looking) cross on her collarbone.
That's No. 16—yes, 16—with a bullet.
So, which charttopper is rocking the religious symbol?
It's Rihanna!
Her go-to tattoo artist, Bang Bang, showed off his handiwork today, posting a photo of the finished product on Twitter.
"I'm coming to get u," the New York-based inker tweeted the singer last night. A few hours later, he returned to the site.
"Rihanna got a new lil tattoo :)," he teased in a tweet, before finally revealing the image.
"New #cross #tattoo I put on @rihanna last night."
What do you think? Are you a fan of Rihanna's latest tat?