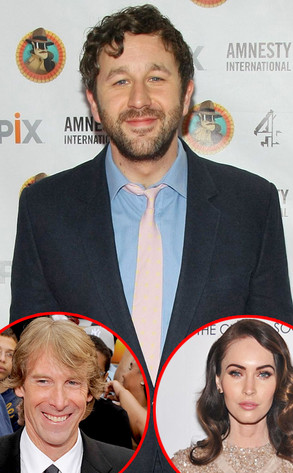 Neilson Barnard/Getty Images; Jemal Countess/Getty Images; Dimitrios Kambouris/WireImage
Optimus Prime has the Autobots for reinforcements.
Megan Fox? She's got Chris O'Dowd for backup!
If you'll recall, the actress was famously fired from the third Transformers movie after she compared director Michael Bay to Hitler, leading him to replace her with Eye Candy 2.0 Rosie Huntington-Whiteley.
O'Dowd, who costars with Fox in Friends With Kids, has come to her defense with some mighty stinging words against Bay.
Take cover…