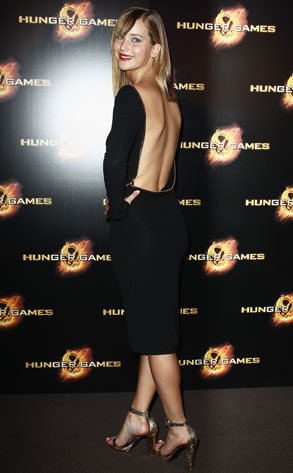 Julien Hekimian/Getty Images
Jennifer Lawrence's back did all the talking at the Paris premiere of The Hunger Games.
The lauded star of the next huge young-adult franchise donned a deceptively simple black dress for her walk down the red carpet at the Cinéma Gaumont Champs-Elysée Marignan.
But, as was the case with Katniss Everdeen's intricately styled Games-wear, there was more to see than initially met the eye as the 21-year-old actress made her way into the arena. Er, theater.