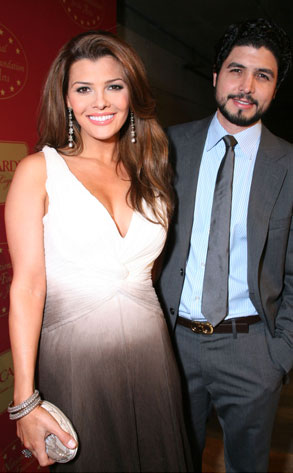 Alexandra Wyman/WireImage
Now that's something you don't hear every day.

As hard as it must have been for Ali Landry and Alejandro Monteverde (have you seen them, people?!), the couple refused to get intimate before walking down the aisle, and Landry explained that there was a specific reason behind this approach.
Or should we say, specific person...