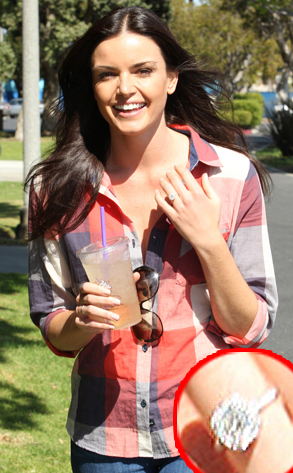 Splash News
What's the best way to distract skeptics?
Blind them with bling!
That seems to be Courtney Robertson's strategy when she stepped out in Marina del Rey, Calif., yesterday and showed off her hunk o' rock from Ben Flajnik, following Monday night's controversial The Bachelor season finale.
Canny timing for the big reveal, Courtney!
But will it curry public favor for the twosome, who've become one of the most polarizing couples in the show's history?