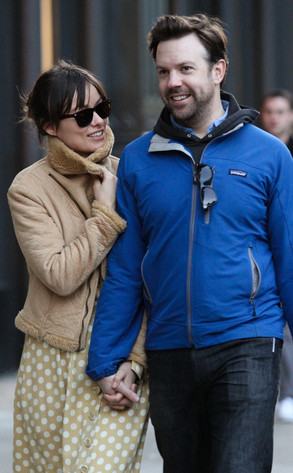 LUIS JR AND RODRIGO GUERRA/Ramey Photo
Burton and Taylor, Cruise and Kidman, Pitt and Jolie…Wilde and Sudeikis?
Taking their newfound love to big-screen heights, Jason Sudeikis and Olivia Wilde have signed on to star in the rom-com Relanxious, a rep for the film confirms to E! News.
The real-life couple will play Barrett and George, star-crossed lovers battling to keep their romance afloat in face of their various phobias: She suffers from high anxiety while he's an agoraphobe who freaks out just being in wide open spaces.