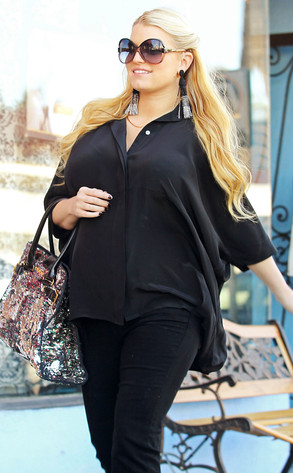 Sam Sharma, PacificCoastNews.com
Jessica Simpson told Elle she and Eric Johnson have decided on a "nontraditional" baby name for their little girl. And while her baby-to-be's moniker is "nothing shocking and nothing you'll have to add to the dictionary," that doesn't rule out a kooky celebrity name like Moonbeam or Biscuit.
But a "family friend" of the heavily pregnant Fashion Star mentor tells In Touch Jess and Eric "are going to call [their baby] Maxwell, Maxi for short." (A rep for Jessica tells E! News she has no comment on this report.)
Maxwell Johnson—we like! So what's the significance?