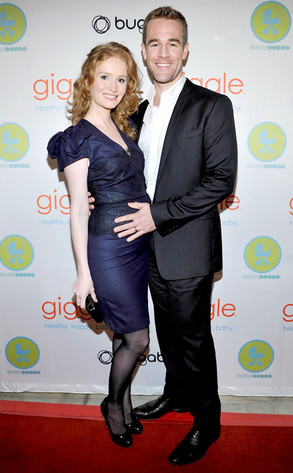 Courtesy John Sciulli/WireImage
Dawson's a daddy again! Actor James Van Der Beek and wife Kimberly welcomed their second child Tuesday morning.
"Had my first son this morning," the 35-year-old former Dawson's Creek star tweeted. "Well, actually my wife had him. I just caught him. Wow. Heart expanding way faster than my brain…"