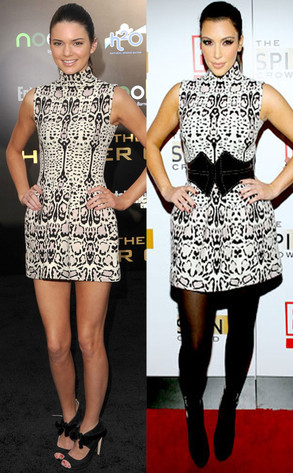 Jason Merritt/Getty Images; Jeffrey Ufberg/WireImage
The best part about having so many sisters in the Kardashian family? Access to all their fabulous closets, of course!
Last night, Keeping Up With the Kardashians star Kendall Jenner borrowed a dress from big sister Kim Kardashian to attend the Hunger Games premiere in La-La Land.