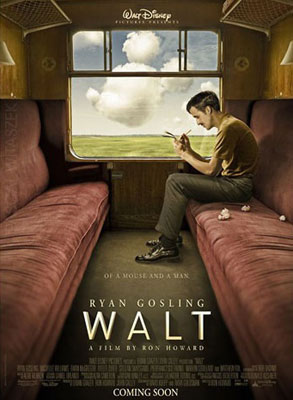 Courtesy of Pascal Witaszek
Ryan Gosling in a biopic of Walt Disney? From the mind of Ron Howard? Um, yes, please.
Unfortunately (for now, anyway), that movie partnership dream team doesn't just scream "Oscar bait." It screams "gotcha," too.
That's because Walt, the buzziest movie of the year so far (sorry, Hunger Games) doesn't even exist, but instead is the brainchild of an artist who created this zeitgeisty fan-made movie poster.
You paying attention, Hollywood?