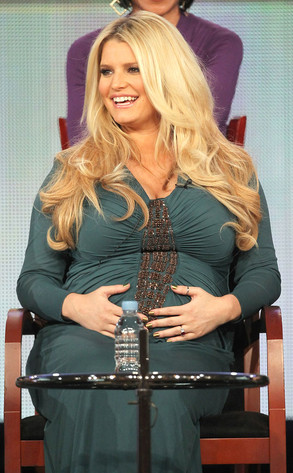 Frederick M. Brown/Getty Images
Jessica Simpson has never been one to hold back, but now that she's pregnant, all bets are off!
The 31-year-old mom-to-be dropped by The Ellen DeGeneres Show and The Tonight Show with Jay Leno on Monday—in 6-inch heels, of course—to chat about Fashion Star.
She even shared her totally TMI nickname from the show, which she got because she was "sweating [her] butt off…"