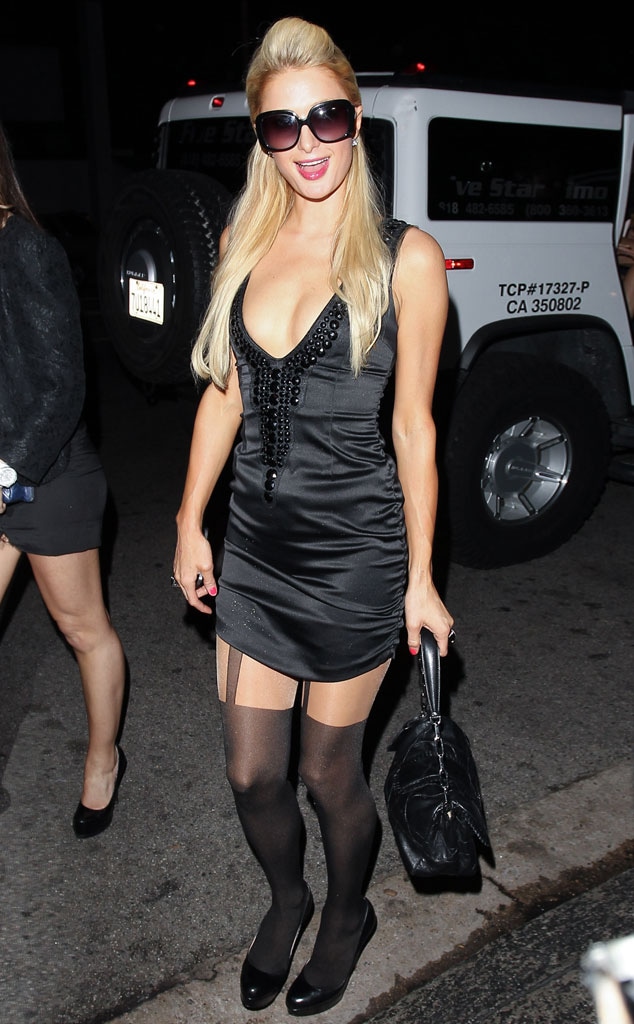 Splash News
Paris Hilton was seen offering up her wares in a slinky black dress with ruched seams and garter-adorned tights at her mother's birthday on Saturday night, natch.
The pah-tay was held at Greystone Manor in West Hollywood, and we can't think of a better way to say, "Happy birthday, Mom!" than showing up in an outfit reminiscent of your famously X-rated video project. (Come on, Paris, what happened to that beautiful Grammy dress?)
The formerly A-list socialite has been keeping a fairly low profile, but...
She briefly poked her head out of the sand when the video for her new single, "Drunk Text," was posted to YouTube.
In the new release, the heiress/singer (cough, cough) shares such insightful lyrics as, "If you take the word 'sex' and mix it with 'texting,' it's called 'sexting'/When you add drunk sexting, the words just don't make sense."
The video was up for all of a few hours before it was yanked off the website due to "copyright infringement." Yeah. Sure.