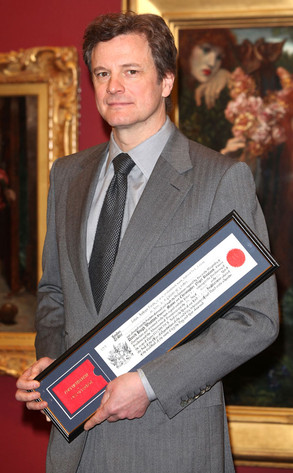 Tim Whitby/Getty Images
Make room on the awards shelf: Colin Firth has taken home another accolade.
The Oscar winner yesterday was named a Freeman of the City of London, accepting the recognition given to people who've made a significant impact in their field of work—in Firth's case, acting.
"London is my home and I'm hugely touched and honored by this gesture," The King's Speech star said when accepting the honor, which once (but no longer) carried with it such privileges as the ability to be drunk and disorderly in public without fear of arrest.
So, presumably the afterparty took place indoors. Congrats, Colin!