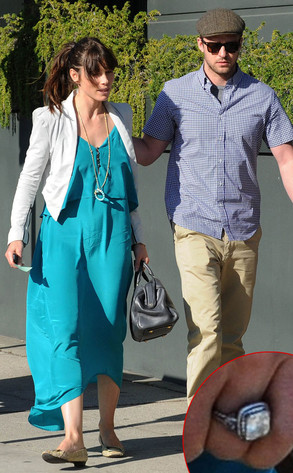 Splash News
Good things come to those who wait.
It's true for Jessica Biel, who not too long ago scored a proposal from Justin Timberlake, and now it's true for the adoring ogling public. After weeks of playing hide-and-seek with the paparazzi, the actress finally dropped the pretense and proudly bared her engagement ring for all the world to see.
And subsequently be blinded by.