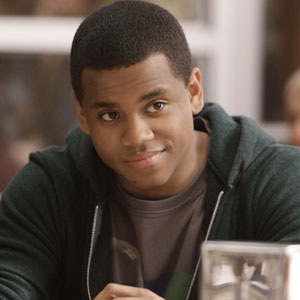 Michael Desmond/The CW
Tristan Wilds will be missing from a number of episodes of the CW's 90210 because of an illness, sources confirm to us exclusively.
It is unclear exactly how many episodes the show's 22-year-old leading man will skip, but we're told it may be somewhere around four, and they will be the final episodes of the current season.
Thankfully, producers have a pretty seamless storyline to write him out:
Tristan's character, Dixon, (who is a singer) will be going on tour and leaving the famous zip code behind. At the start of the current season, it was revealed that Dixon had spent his summer on a hip-hop tour, so this will be his second tour (but the first time Tristan will miss any episodes).
Though Tristan plays one of the leading roles on the series, the ensemble nature of the remake provides for plenty of other series regulars to help fill the void.
A rep for the 22-year-old actor has not replied to request for comment, and there are no further details regarding his illness at this time.
We wish Tristan all the best and hope for a speedy recovery!