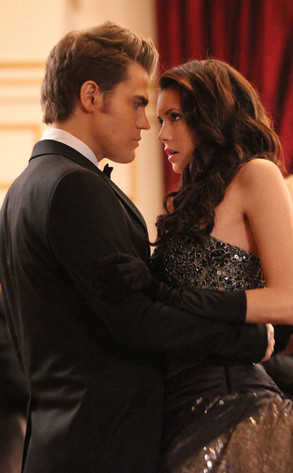 We've never met them, but they are much talked about, and now it's time to say hello to a certain epic duo on The Vampire Diaries!
How can this spell good news for Stefan and Elena fans? Plus, who's getting smoochy on New Girl and flirty on Revenge?
Dig in for all the latest TV scoop...