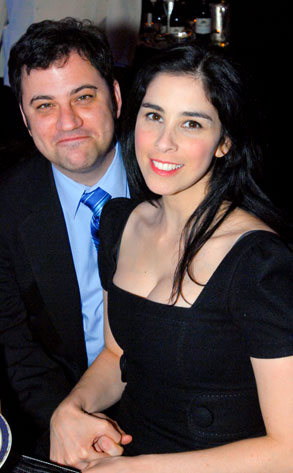 Michael Owen Bake/ZumaPress
The next time Sarah Silverman makes a video about which celebrity she's f--king, Jimmy Kimmel may not find it quite so funny.
The late-night talk-show host and the bawdy object of his affection have separated after five funnybone-tickling, viral video-goofing years, E! News has confirmed.
"Jimmy and Sarah are no longer dating...and will have no further comment," Lewis Kay and Amy Zvi, the respective reps for Kimmel and Silverman, said in a joint statement today.