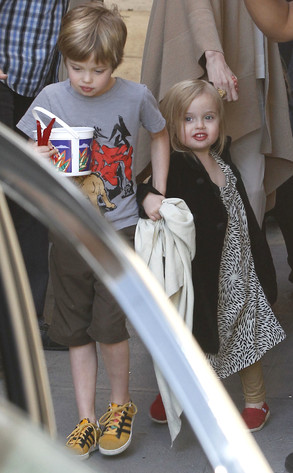 FameFlynet
We've got to give it to these Jolie-Pitt ladies: they know how to draw attention to themselves.
While Angelina Jolie's right leg was indisputably the talk of last week, she's getting a little competition in the form of her adorable daughter Vivienne, who showed off her pretty little (possibly lipstick-covered?) pout while enjoying a girls' day out with her superstar mama and big sis Shiloh.
Cue the concern trolls.