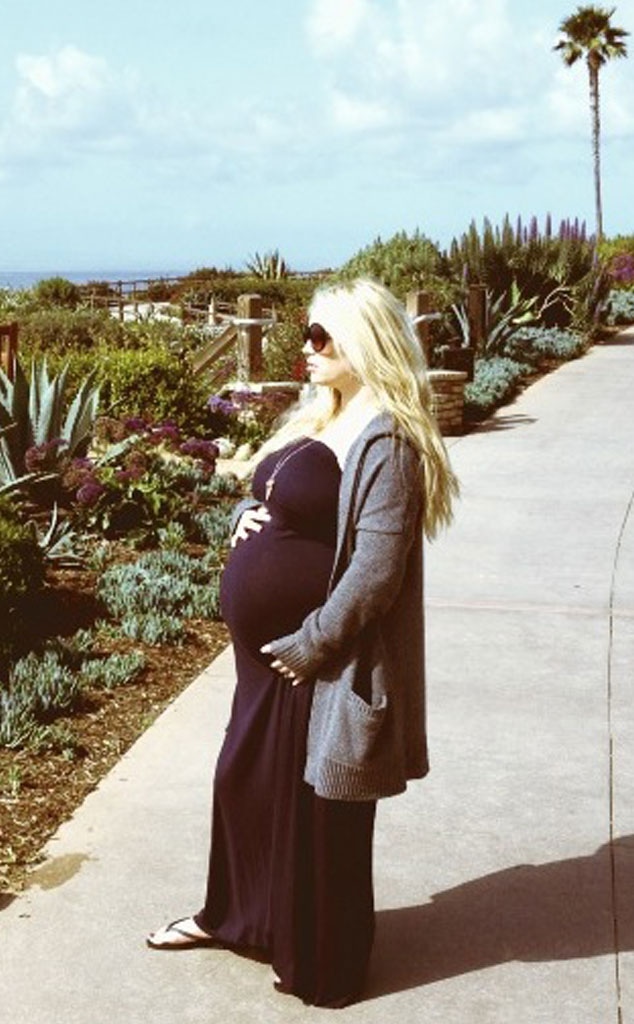 twitter.com
Hell has officially frozen over—Jessica Simpson's been spotted in flats! It's worse than that actually, they're flip-flops.
The 31-year-old billionaire Fashion Star judge tweeted a pic of herself, while in Laguna Beach, Calif. with fiancè Eric Johnson, looking not quite like her usual self.
Although flaunting her ever-growing baby bump and signature blonde wavy locks, Jessica's everyday platforms were no where to be found.
The mommy-to-be posted the pic of herself, tweeting: "We are loving Laguna...and yes, I'm wearing flip flops!"
Hmmm, we wonder if flip-flops will be included in her upcoming maternity line too?!