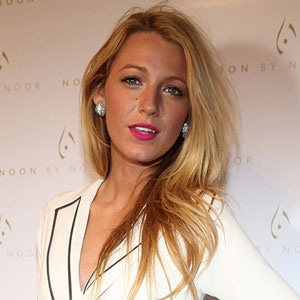 Robin Marchant/Getty Images
The man accused of stalking Blake Lively claimed to have a "metaphysical" connection to the Gossip Girl star. Well, now all he's got is a physical barrier between them.
A judge today saw fit to extend the temporary restraining order granted to the starlet last month, ordering overzealous fan Sergel Mifle to stay away from her and her mother for the next three years.
Lively was not in court today, though according to the TRO request she filed last month (on Valentine's Day, no less), Mifle turned up on the set of Gossip Girl and informed security that he had a "metaphysical" and "spiritual" connection to the actress and was there "to guide her."
In other words, red flags No. 1 and 2.
The star said that Mifle remained on set all day and followed her "with his eyes." Since then, he has made multiple attempts to contact both Lively and her mother and the actress says that both of them understandably have been "in significant distress and anxiety" because of it.
Luckily, Judge Carol Boas Gordon today extended the restraining order, thus keeping Mifle at least 100 yards away from both women for the next three years.
So a hearty xoxo to you, judge.