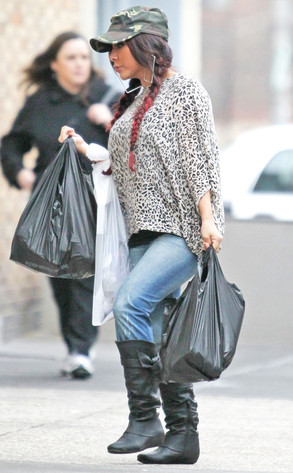 Thornton/Donnelly/INFphoto.com
Hiding something, Snooki?
The pint-size Jersey Shore star stepped out in Jersey City yesterday wearing uncharacteristically baggy clothes to conceal her baby bump.
A source confirmed to E! News that she and boyfriend Jionni LaValle are expecting their first child together, but Snooki has yet to speak out on her pregnancy.
So why isn't the 24-year-old oversharing already about her bun the oven?