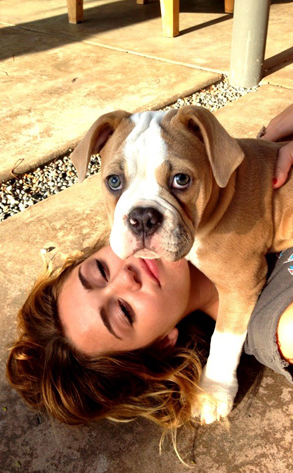 Twitter
Aww, they grow up so fast.
It seems like only yesterday (OK, technically, January) that Miley Cyrus gave boyfriend Liam Hemsworth a puppy for his birthday.
You know, the cute canine that the couple ended up naming Ziggy and whose face quickly graced the starlet's Twitter page.
Well, the precious pooch is back for an encore.