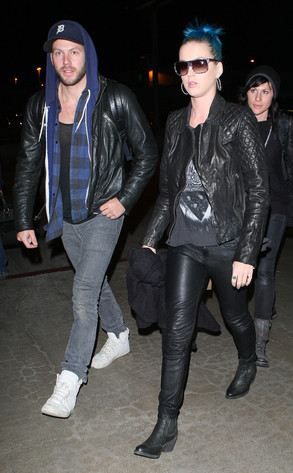 GSI-AKM
Two can play at that game. Or can they?
Photos of Russell Brand flittering around Los Angeles with a new female friend inevitably got tabloids on both sides of the Atlantic churning with reports that the onetime ladies man was suddenly back to his old ways.
And before the ink even had time to dry on the speculative reports, Katy Perry upped the battle-of-the-exes ante, getting photographed with a hot young mystery man of her own. And oh, how the tongues have wagged.
But has Katy really moved on with a new boy toy?