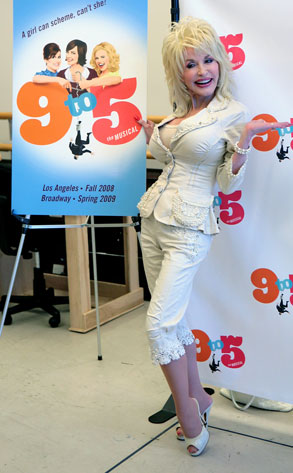 AP Photo/Bebeto Matthews
Long before Miranda Priestly in The Devil Wears Prada, there was Franklin J. Hart Jr. in 9 to 5.
In the 1979 movie, Jane Fonda, Lily Tomlin and Dolly Parton play coworkers who seek revenge on their slimy sexist boss (Dabney Coleman) by kidnapping him. The staged musical adaptation opens on Saturday at the Ahmanson Theatre in downtown L.A.
I caught up with Ms. Parton (who wrote all the music for the new production) and the stars of the show earlier this morning to find about their own real-life bosses from hell. Here's what they told me: