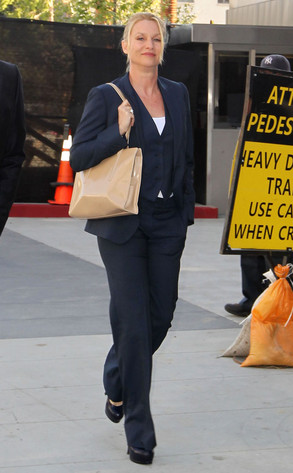 Splash News
Nicollette Sheridan burst into tears in court today—and that was before Marc Cherry's attorney recounted how Sheridan's character had simply "run its course" on Desperate Housewives and "it was time for Edie to die."
"There were only so many husbands she could sleep with," attorney Adam Levin said in his opening statement Wednesday on behalf of ABC and Cherry, who Sheridan is suing for wrongful termination and battery, claiming he booted her from the show after being verbally and physically abusive on set.
But it was during her own attorney's opening remarks earlier in the day that Sheridan broke down.