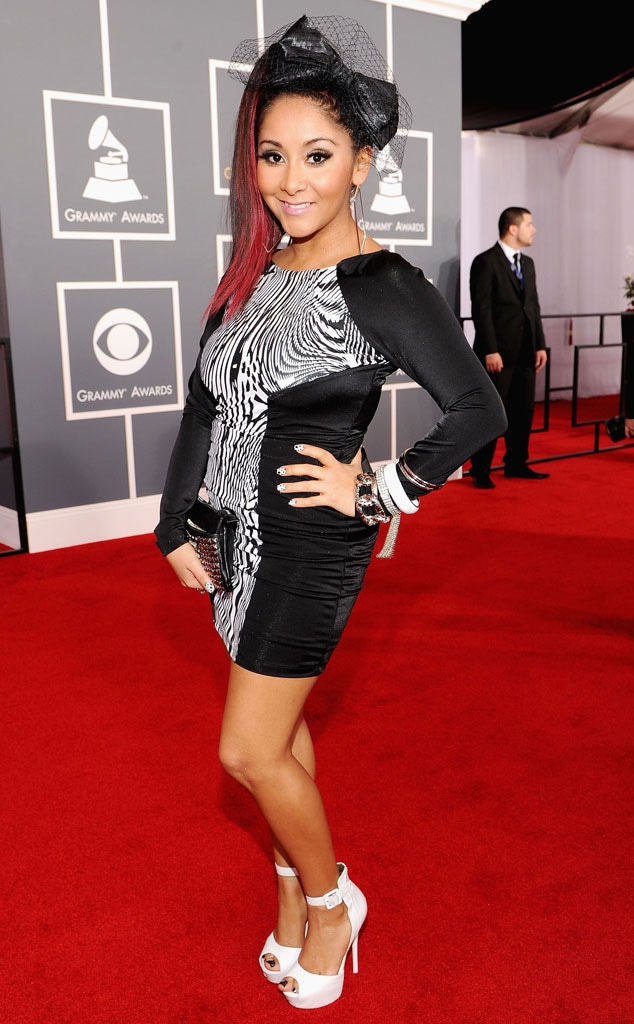 Larry Busacca/Getty Images
Break out the animal-print diapers!
Snooki is pregnant with her and boyfriend Jionni LaValle's first baby!
We're not kidding. Read on for the deets...
"She's about three to four months along," a source tells me.
The 24-year-old Jersey Shore star (real name Nicole Polizzi) is hoping to turn the pregnancy into moneymaking marketing deals, according to the New York Post.
Earlier this month, Snooki shot down Star magazine claims that she was expecting. "Does that mean they're calling me fat?" she asked while talking with Opie and Anthony on Feb. 1. "That means that I have a belly then."
Snooki has always said she dreamed of being a mom one day. "I want two, a boy and a girl," she told me in August 2010. "I'm going to name them Isabella and Frankie."
LaValle told me earlier this year that Snooki had been trying on $500,000 engagement rings.
"Jionni made me take it off," Snooki admitted. "He was like, 'Don't even think about it.' It was like this big and sparkly and amazing ring. I just want a big one."
Ring or no ring, we can't wait to meet the little one.
Congrats, you two!
Snooki's rep declined to comment.