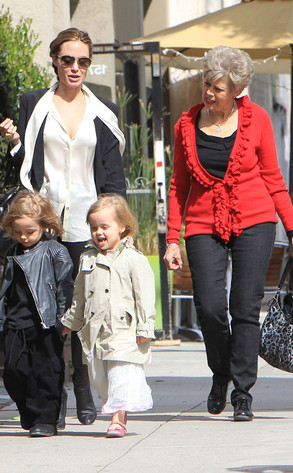 FameFlynet Pictures
After popping out to win friends and influence people last night, Angelina Jolie's right leg was back under cover today.
Wearing skinny black pants that covered her from hip to ankle (as pants tend to do), the gamtastic actress went shopping in Beverly Hills Monday with 3-year-old twins Knox and Vivienne and their grandma, Jane.
You know, Brad Pitt's mother.