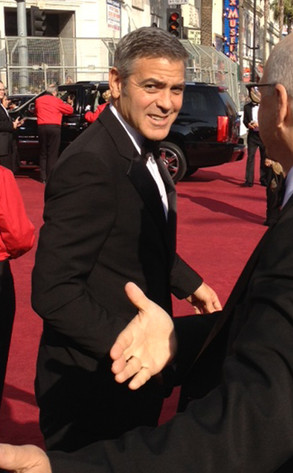 Twitter
Hey, everybody—guess where I am! I'm at the Academy Awards!
That's right, I just wrapped up my appearances on E!'s Countdown show and now I'm on the red carpet to talk to all of your our favorite celebs.
George Clooney! Brad Pitt! Tom Cruise! And here's hoping I get a word in with The Dictator. I'm posting Twitpics from @marcmalkin and great quotes right here, so keep checking back for all the scoop on Hollywood's biggest night of the year.