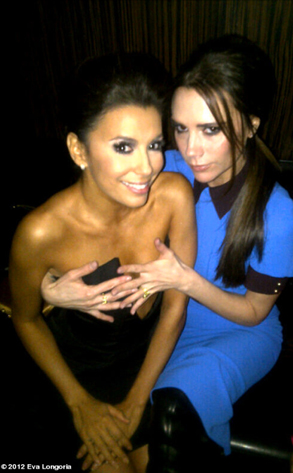 2012 Eva Longoria/WhoSay
Oh, so that's what friends are for.
Victoria Beckham proved just how, well, supportive she can be of her besties (and how game she continues to be for saucy candid photo ops) when pal Eva Longoria posted a pic on her WhoSay page of David Beckham's better half getting a litle handsy.
So just what was going on?